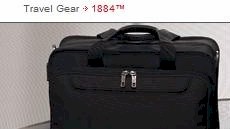 Swiss Army >>> 1884™ Collection
Over a century ago, master cutler Karl Elsener fashioned the Original Swiss Army Knife under the Victorinox® name. To commemorate the impeccable quality and classic style he established in 1884, this collection of premium business cases is a stunning representation of exquisite componentry and superior craftsmanship, for today's business executive.
>>> Swiss Army has a new promotion starting ..