Kipling Bags

:

messenger handbags, backpacks, luggage...

.
<<< londonluggage.com 877 370-2353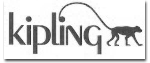 Kipling in Style
We represent style for a look in luggage, backpacks, messenger bags, rolling duffels and more.
Take a different look at the world thru Kipling. Colors like black, Forest Green, Navy and Red never looked so good.
And depending on what today brings, call us to see what color is new for you. Enjoy! What do you think you would look good in?